| | | | | | |
| --- | --- | --- | --- | --- | --- |
| | Rüde 1 | Hündin 1 | Rüde 2 | Rüde 3 | Hündin 2 |
| 15.12.2013 | 1278 | 1137 | 1226 | 1266 | 1205 |
21.12.2013 (21) – Heute sind die Welpen in den Auslauf umgezogen – sicher ist sicher. Pures Fleisch hat sehr gut geschmeckt. Today the puppies moves in the puppyren – it is safer. Pure meat was great today
20.12.2013 (20) – Erster Versuch der Fütterung war noch nicht so ein Erfolg…. First try to feed them was not really successful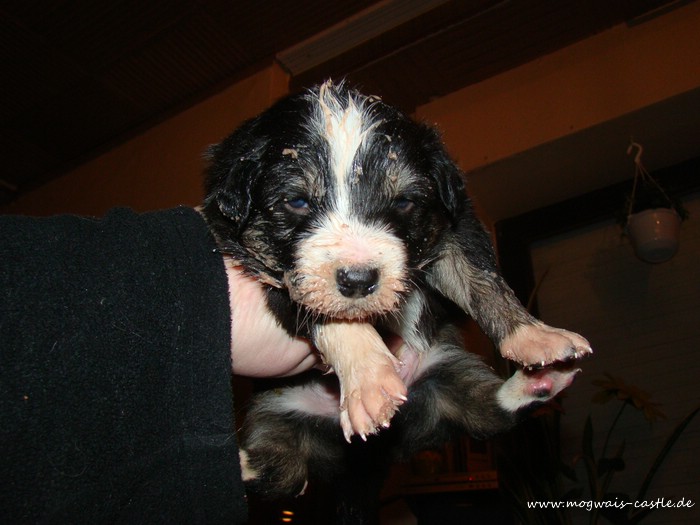 118.12.2013 (18) – Heute war die 1. Wurfabnahme. Alles Bestens, die Namen sind verteilt, auch wenn bei den Hündinnen noch nicht klar ist, wer wie heißen soll.
17.12.2013 (17)
16.12.2013 (16) – Sie werden immer lebendiger. They get more and more active
15.12.2013 (15) – Da alle Welpen so gut zunehmen, werde ich jetzt nur noch hin und wieder mal wiegen. Dafür fangen sie lansgam an, sich zu erforschen. Daher heute mal ein kurzes Video. As all pups gain their weight well, I decided only to weight them fom time to time. But they start exploring eachother, so that here is a little video from today.